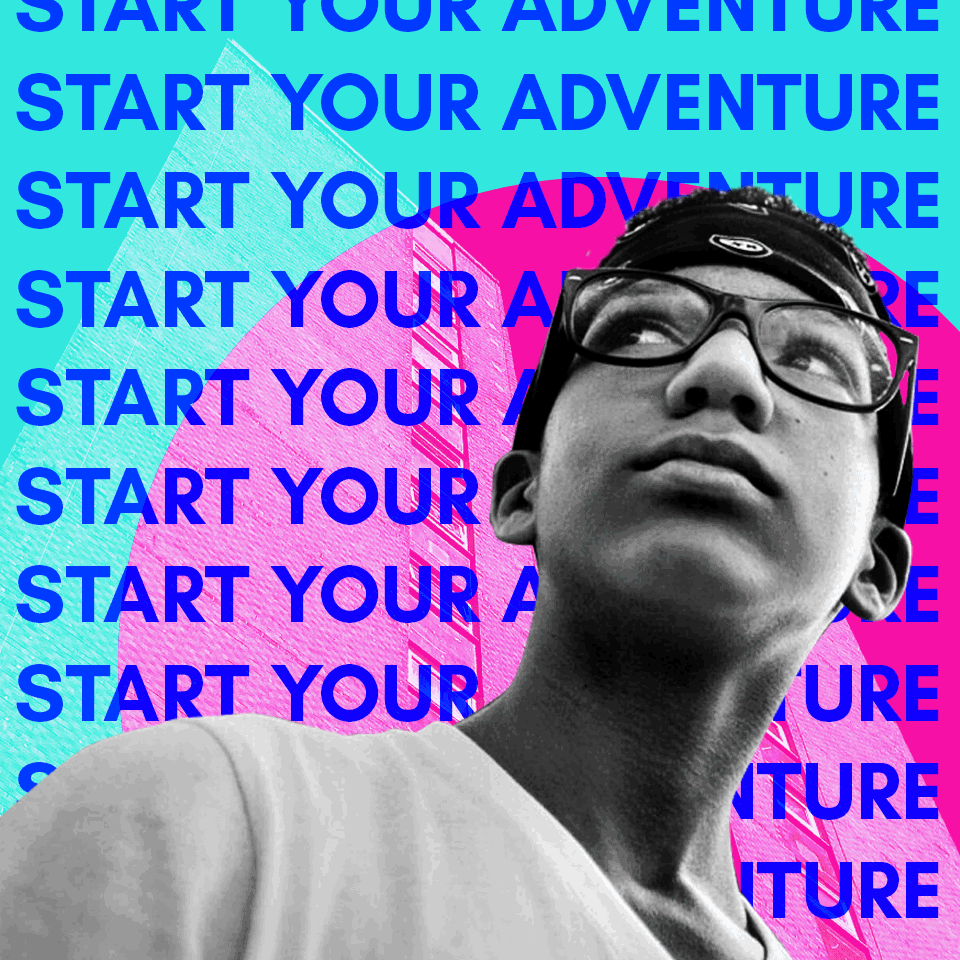 JOIN OUR
16 X 16 CYBER-SECURITY STARTUP PROGRAMME
WATCH THESE VIDEOS TO FIND OUT MORE
You will find 25 min missions in your owkrspace. There are just 4 missions to complete each week. How you organise yourself if up to you. 
Being an entrepreneur is about balance, especially in the early stages. 2 hours a week means not over-committing but also recognising that, like going to the gym, a startup is something that needs regular effort. 
The programme follows a tried and tested process used by startup founders. 
We will ask you to quit every 2 weeks (or justify why you should continue) and we will encourage you to be lazy (but smart). 
Sound different? It is! 
It is not about becoming the next unicorn. 
It is about having a purpose and passion about what you do and being content with what you earn.
And if you can save the planet at the same time, you get extra kudos! 
CYBER = YES, CODING SKILLS = NO
This programme does not require coding skills. 
It starts by identifying a problem to solve and coming up with an idea. 
And anyone, including YOU, can do that! We will show you how.
THE JOURNEY STARTS IN LLAMALAND!
There is so much great stuff to share about 16 x 16 that we decided to build a virtual world to host it all. Our company logo is a llama so what better name than Llamaland.
Go and have an explore to learn more about: Who are Startup Sherpas? And what is 16 x 16? What is the theme? And do I have to be a techie to join? (P.S. answer is no!)
And there are 2 more spaces to explore: Cyber Zone and Our Event Space. 
NOTE: Your school or college may block this link so you might want to join from home.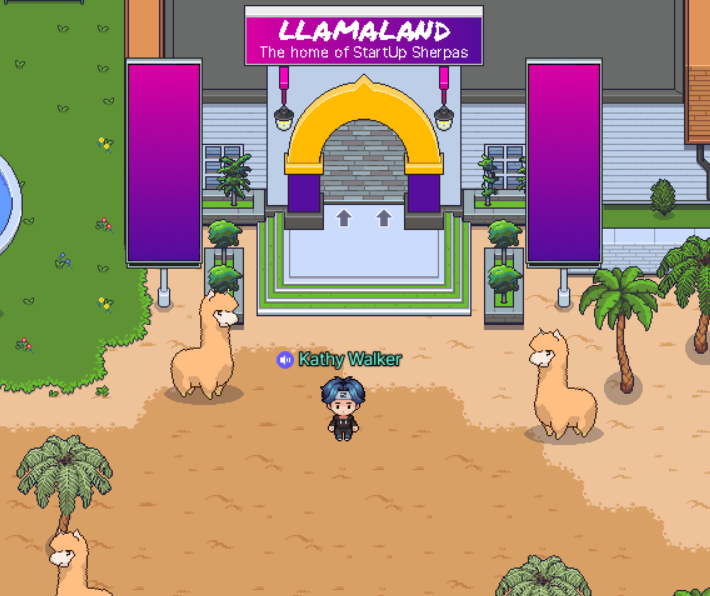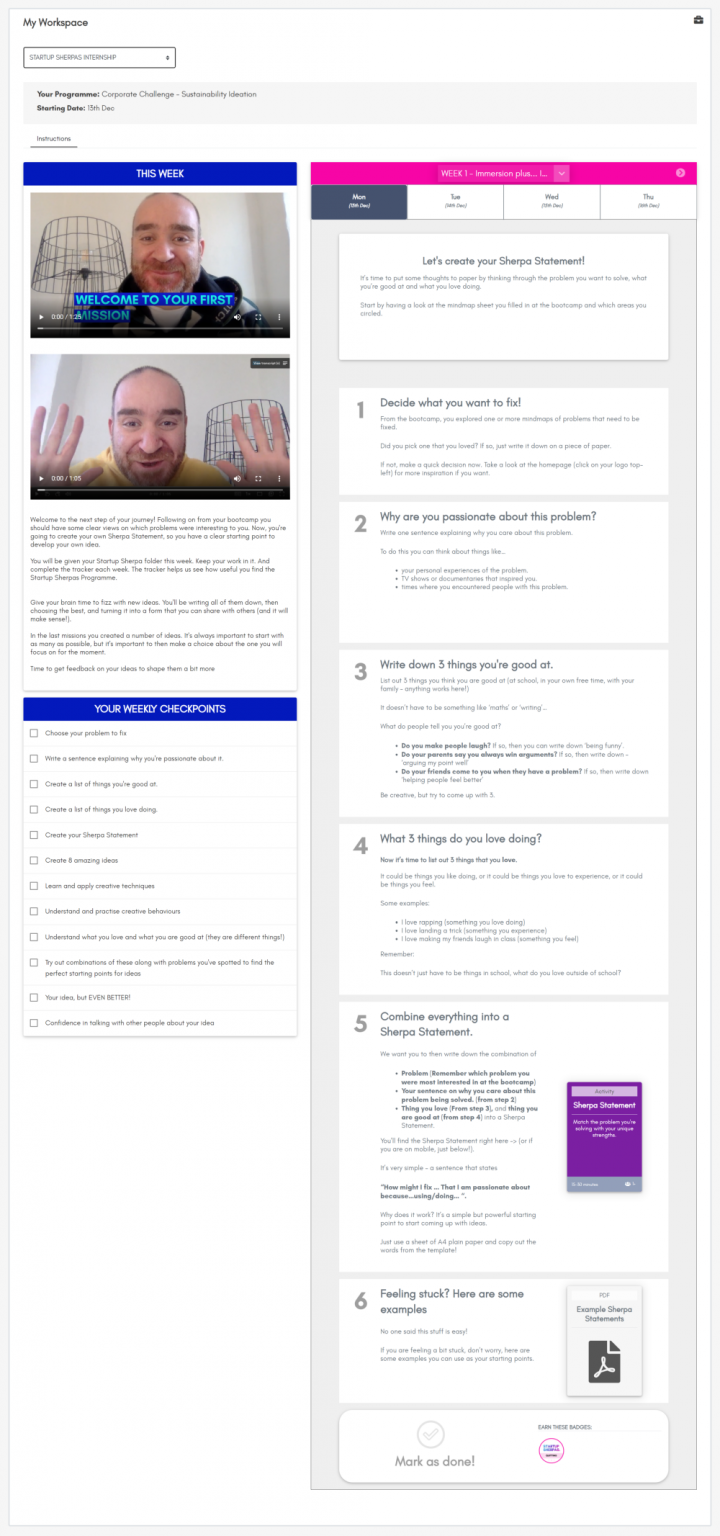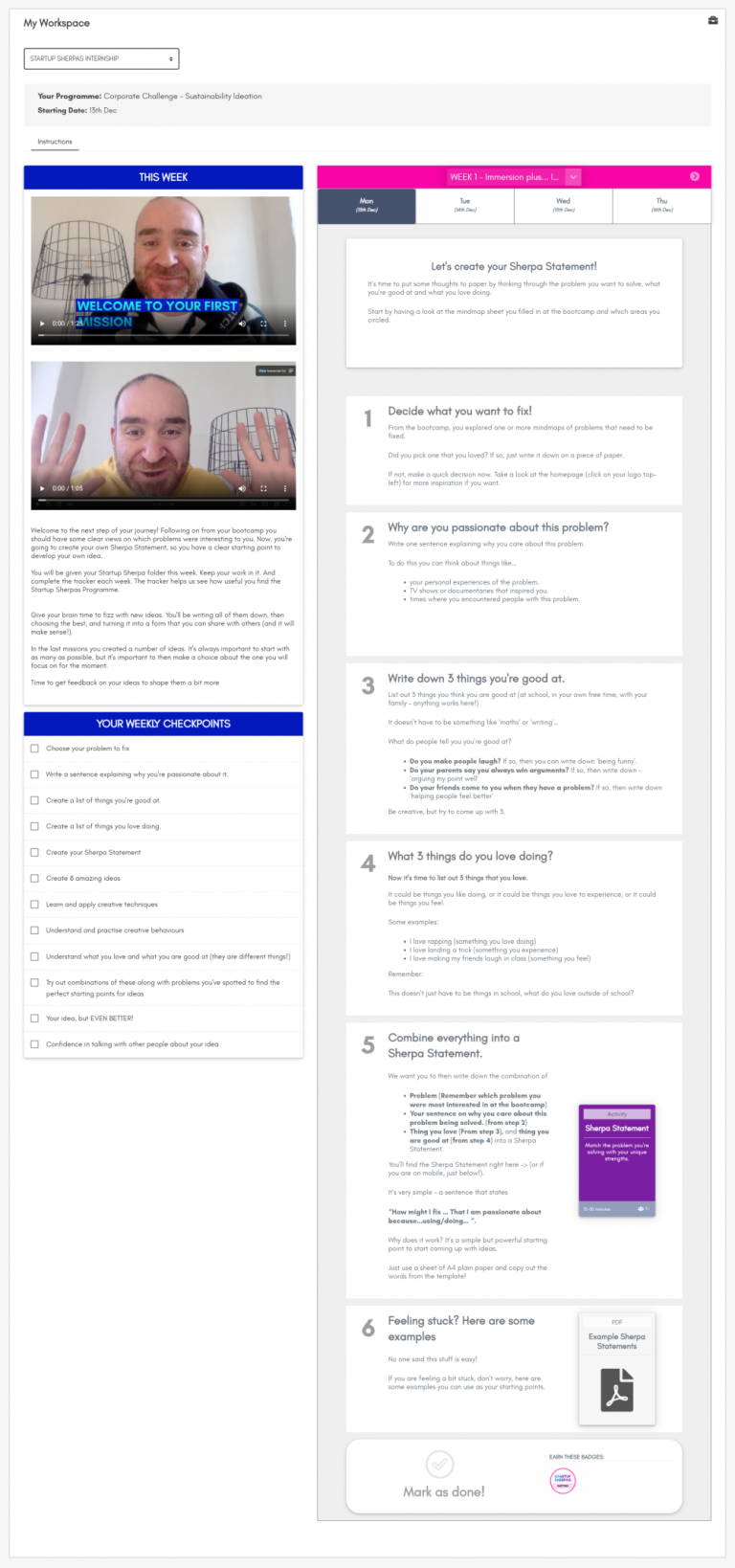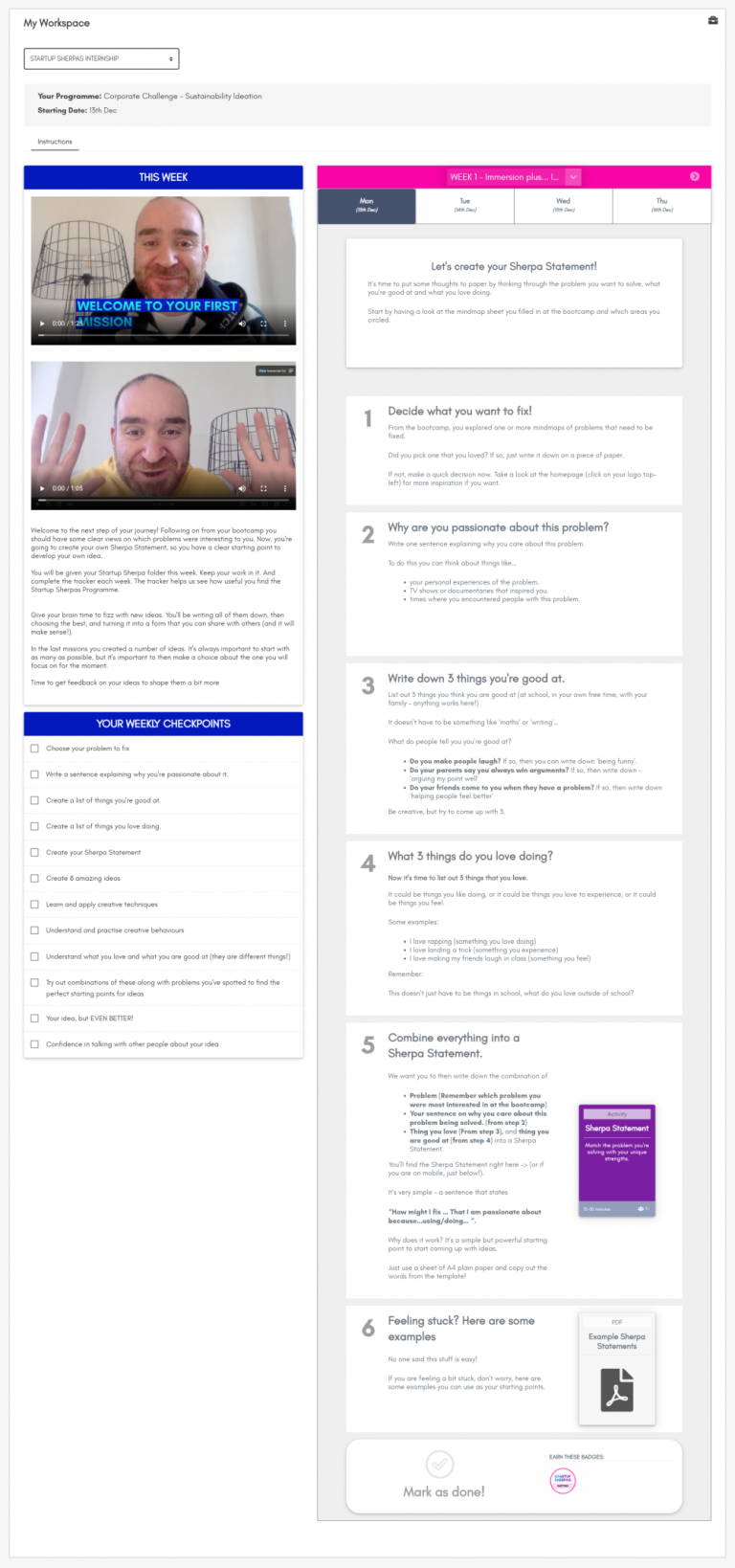 THEN PICK UP YOUR MISSIONS FROM OUR PLATFORM!
Once you have decided to join the programme, you can head over to the Startup Sherpas platform which contains all of the tools you'll need.
Your Workspace

– Where you receive your daily missions.

Missions

– Every mission is 25 minutes long to fit your schedule whenever suits you.

Journal

– Where you upload your work and build your portfolio to tell your story.